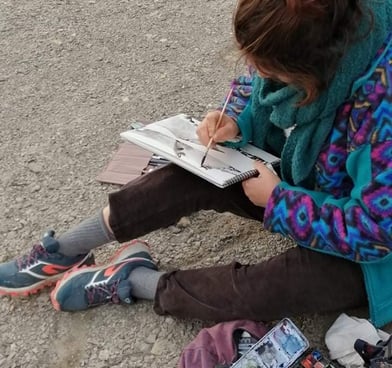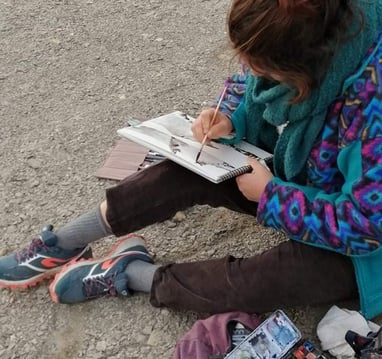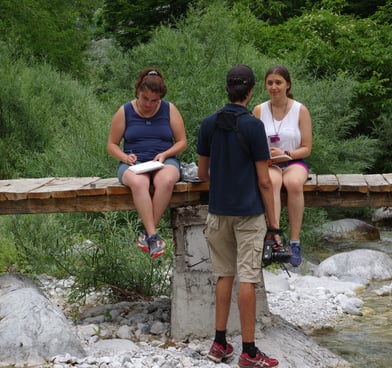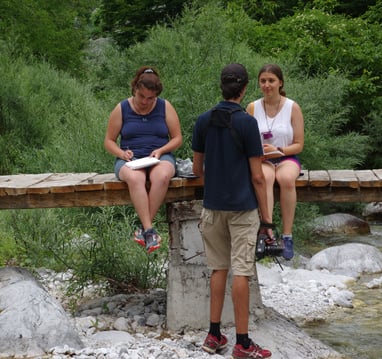 I'm a geographer, nature illustrator and traveller painting the landscapes which surround me.
I am 24 years old and come from Nantes, Brittany and currently based in Gap, Hautes-Alpes.
After a degree in geography and regional planning, I worked as a environmental educator for a year, then continued my studies at the Ecole Nationale Supérieure de Paysage de Versailles (landscape architecture grad school, Paris). I am now completing a master's degree in geography at the University of the Highlands and Islands (UK) and an internship in environmental education.
My studio is mainly outdoors, in the mountains or on the riverside.
I launched Selkie Illustrations in 2020. The adventure keeps going in 2023 with new projects!
Enjoy your visit !